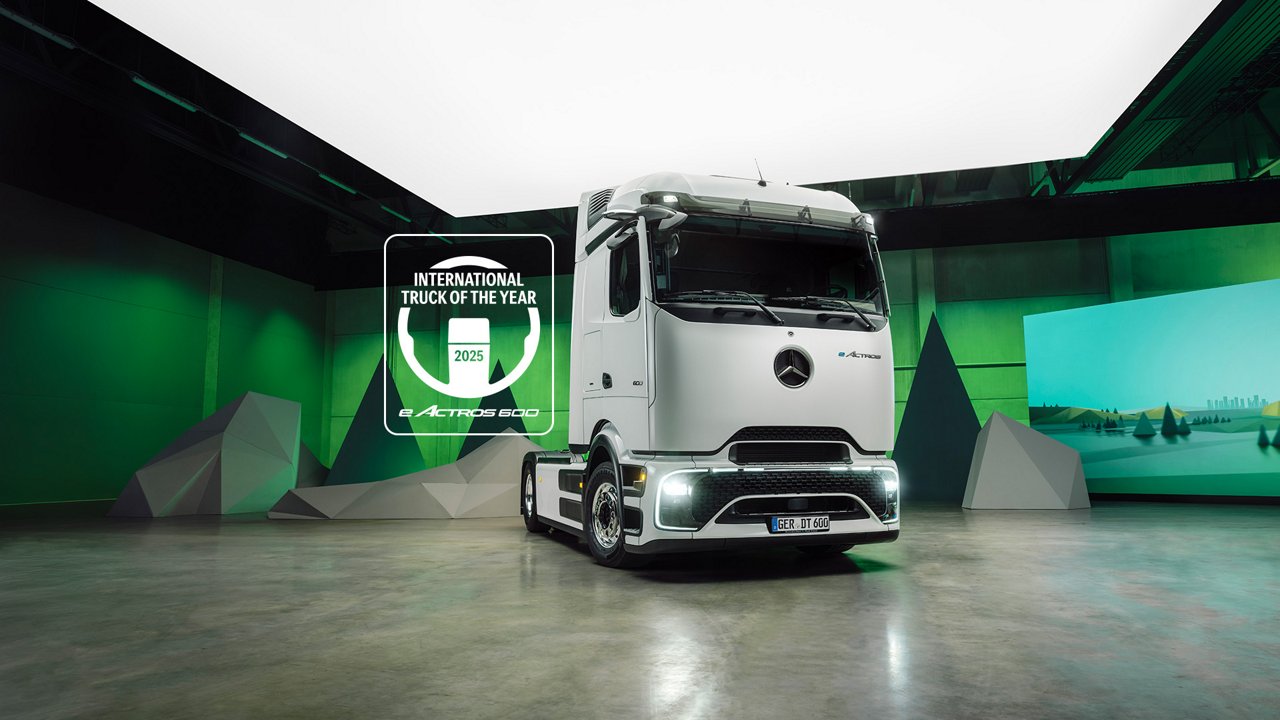 The new eActros 600
Charged to change.
Into a new era together – discover the eActros 600 now.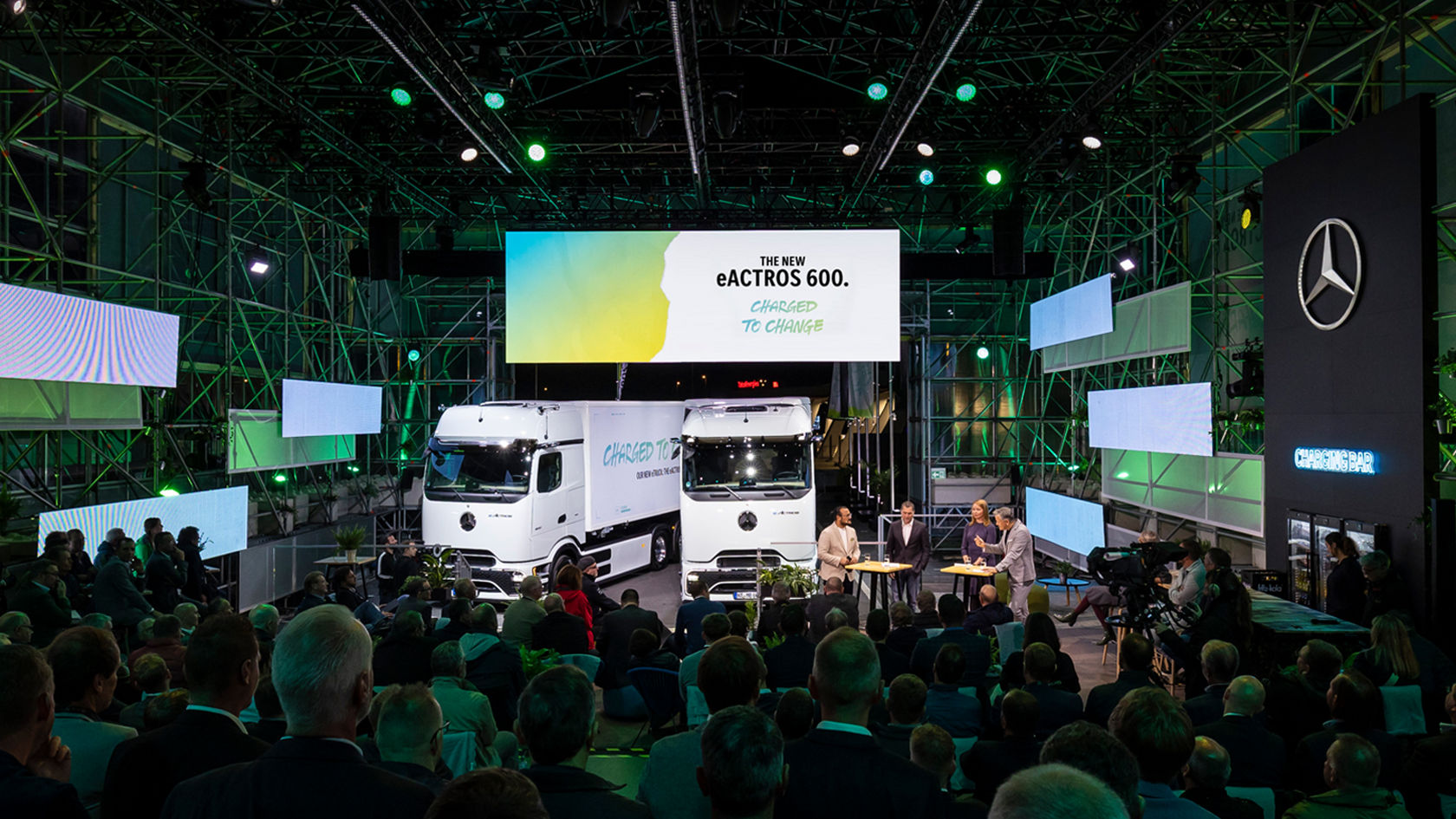 Live from BREAK Autohof Hamburg-Nordheide
All-electric, sustainable and profitable: The eActros 600 is starting a completely new chapter in the transport industry. Together with many accompanying solutions and services, it will be launched to make your business fit for the future.
Get off to a good start in the future: The eActros 600 comes with many integrated features that make the journey into a new era as easy, safe and profitable as possible. In addition to financial packages and services tailored precisely to your needs, this includes eConsulting. It supports you with all questions relating to the changeover to eMobility – right from the start.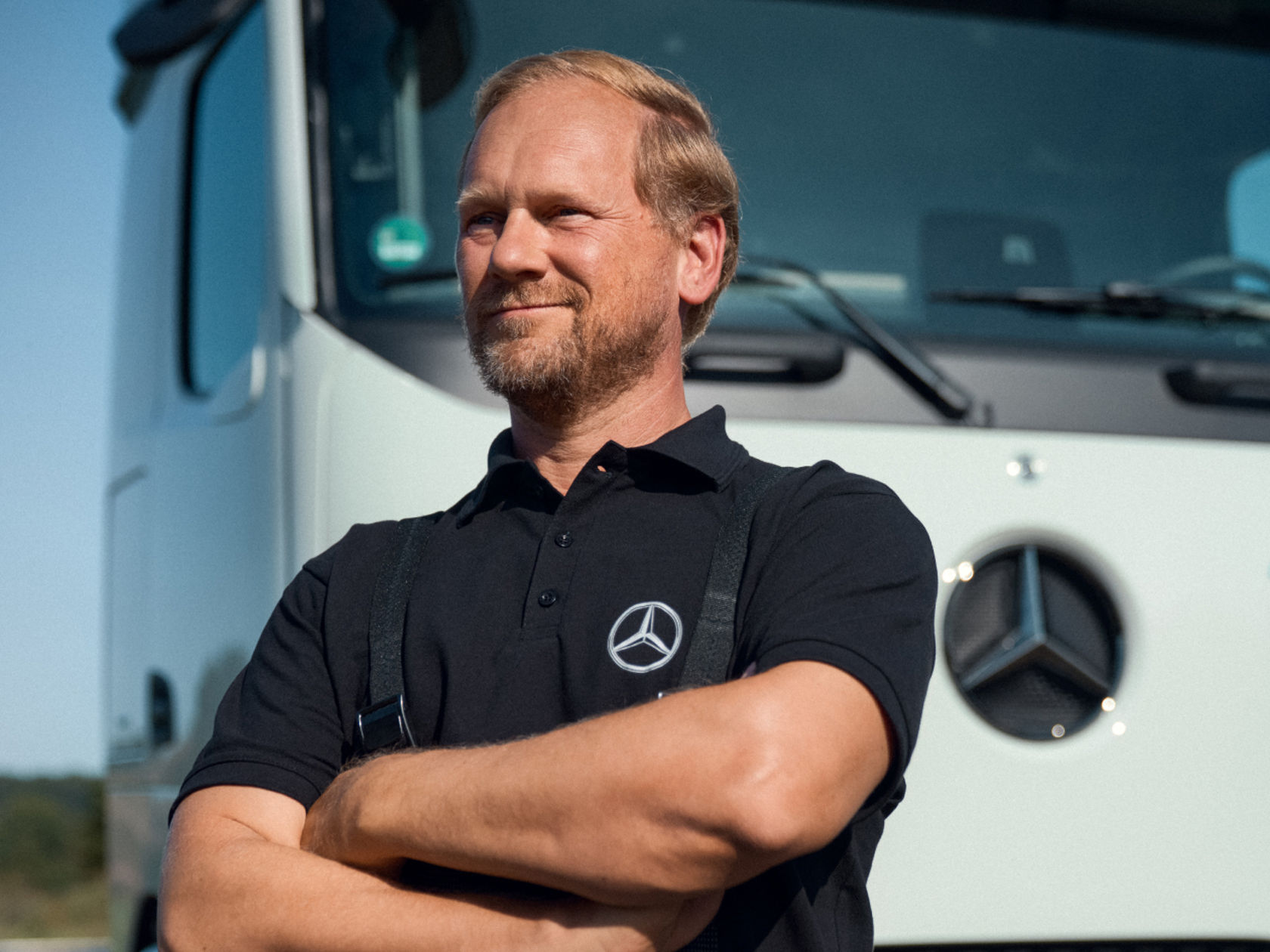 Ready for today, tomorrow and the day after.
Milestones and future plans: Karin Rådström (Member of the Board of Management of Daimler Truck Holding AG) talks about the steps taken by Mercedes‑Benz Trucks on the way to eMobility. And how tradition and innovation are shaping the future.
Questions about eMobility
Getting started with a new technology usually involves major challenges, a number of uncertainties and sometimes even prejudices. Our eMobility experts Carolin and Johannes provide answers to your most frequently asked questions which receive about this.
On the roads of the world – anyone who lives adventure collects countless stories. The Drivers World has a place for precisely these topics. This is where truckers come together with their many years of experience, true passion and unforgettable experiences. Are you ready to become part of this special community?
The images and texts may include accessories and special equipment which do not form part of the standard specifications. The images shown must be considered examples only and do not necessarily reflect the actual state of the original vehicles. The appearance of the original vehicles may differ from these images. The manufacturer reserves the right to make changes without notice. Images and texts may refer to models and assistance services that are not available in some countries.